Eisenbeiß Family History & Genealogy
---
History & Genealogy information and links for families with the name Eisenbeiß, Eisenbeisz, Eisenbeiss, Eisenbeis, Eisenbise, Eisenbies, Icenbice, Isenbice, Eisenbeiser, Eysenbei&szlig, and Eysenbeys.
---
General Information
Clyde Eisenbeis began researching the Eisenbeiß name in 1979 by writing letters to various Eisenbeiß families throughout North Dakota and South Dakota. This quickly expanded to California and Canada.

After the first International Eisenbeiß Family Reunion in 1982, this expanded to more states. After the second International Eisenbeiß Family Reunion in 1984 (which included Eisenbeiß Families from Germany), this expanded to other countries.

Over the next few decades, the research expanded in an attempt to record all known Eisenbeiß families. Hundreds of folks have contributed thousands of names / family relationships ... and includes Eisenbeiß family genealogies from around the world (listing of contributors).

Special acknowledgement is given to Albert Eisenbeiß of Germany, Henri Eisenbeis of France, and Dennis Eisenbeis of California for their long term commitment to this extensive effort.


---
History & Genealogy
Eisenbeiß Family History & Genealogy books have contained extensive information about Eisenbeiß families, letters, histories, maps, coat-of-arms, and genealogy dating back to the 1500's (more than 14,000 Eisenbeiß relatives).

There are no plans to publish another history / genealogy book.

The history and genealogy can be retrieved from these links:
Additions / corrections can be emailed to Clyde Eisenbeis (details on the genealogy book format)


---
International Eisenbeiß Family Reunion
An International Eisenbeiß Family Reunion is held every three years. Eisenbeiß familes have come to the reunion from many US states (and from Canada, Germany, Switzerland, France, and Luxembourg).

The next reunion is scheduled for 27-30 June 2019 in Rapid City, South Dakota => 2019 Eisenbeiß Reunion Registration.pdf

For questions about the reunion, contact Tim & Jamie Eisenbeisz .

To be added to the reunion mailing list, email your name / address / email adr to Ed Eisenbeisz. Usually two mailings occur ... one about a year before the reunion and a second a few months before the reunion.


---
Map
The Eisenbeiß name is found in Freudenstadt, Neuenkirchen, Eliasbrunn, and Nuremberg (Nürnberg), Germany in the 1500's and 1600's.


---
Images
Eisenbeiß translates into "iron bite" ... in the following examples, biting a sword.


---
J.C. Eisenbeiss Tomb (1894) in the Johannisfriedhof Cemetery, Nuremberg (Nürnberg), Germany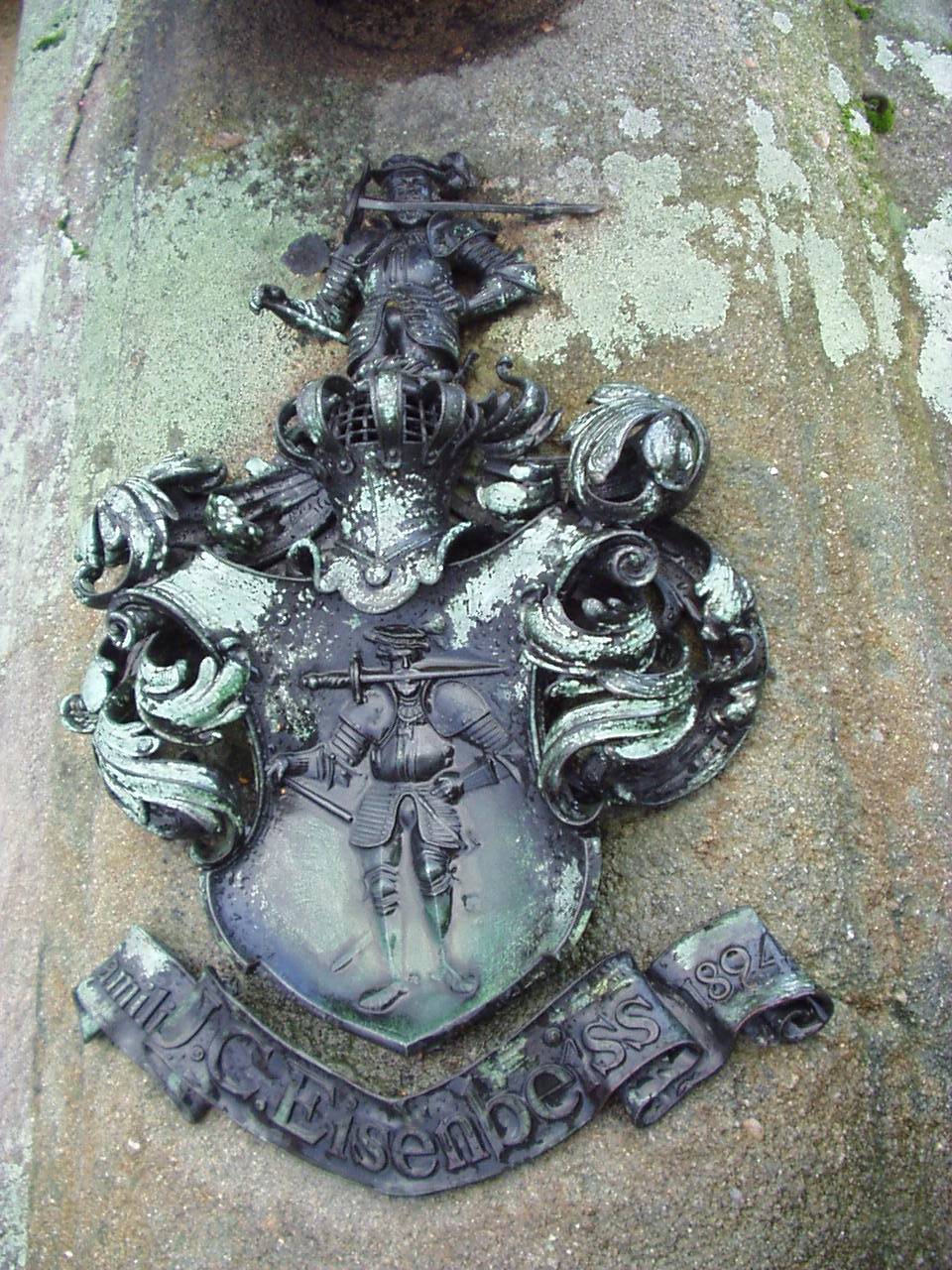 ---
J.C. Eisenbeiss owned a Lebkuchen store in Nuremberg (Nürnberg), Germany


---
J.W. Eisenbeiss also owned a Lebkuchen store in Nuremberg (Nürnberg), Germany


---
This image is also engraved on the purchase agreement of the mill of Wellesweiler by Seyfried Eisenbeiss.


---
Image created by Viktoria Eisenbeis Tsvetkovskaya (Moscow, Russia)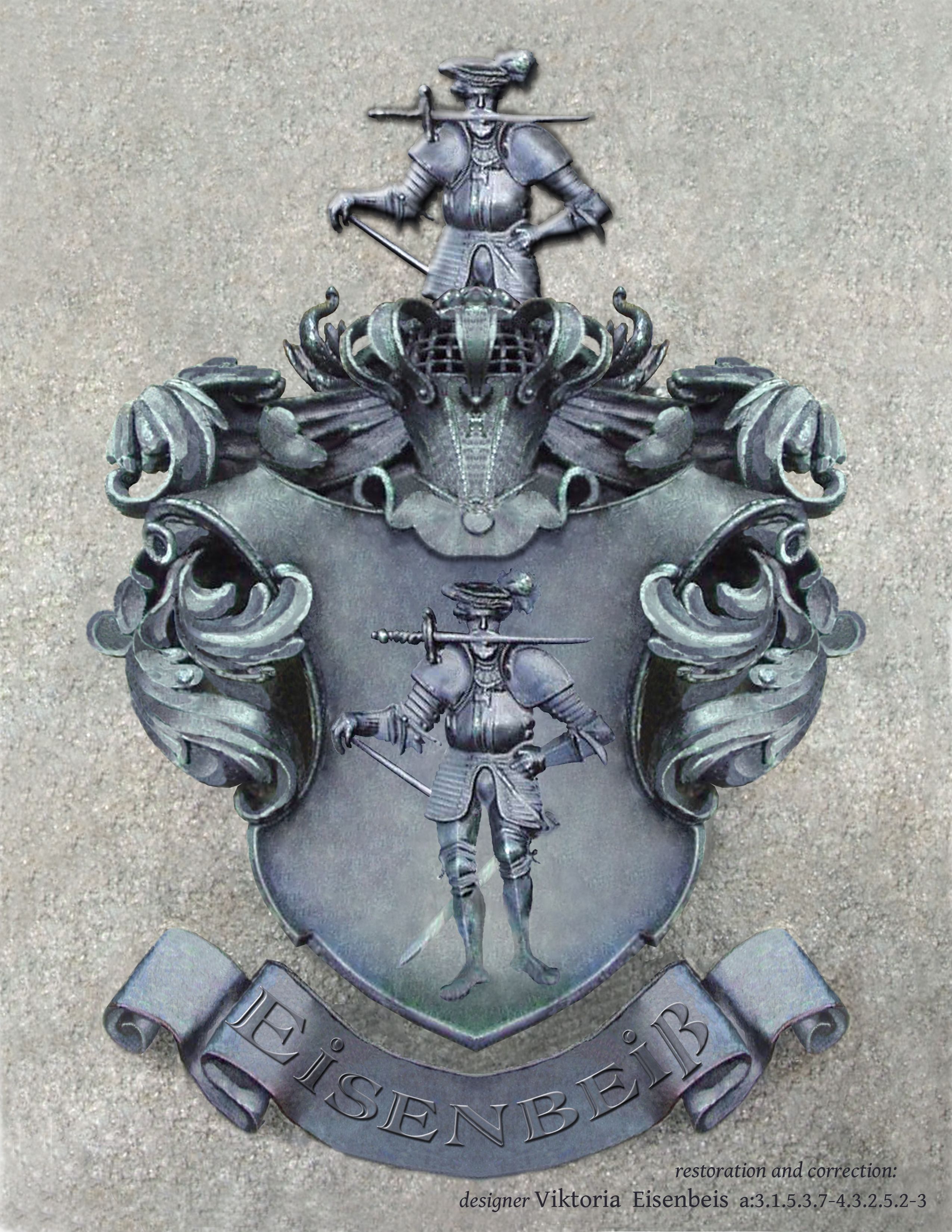 ---
Wood carving by Franz Eisenbeis (Luxembourg)


---
Book Covers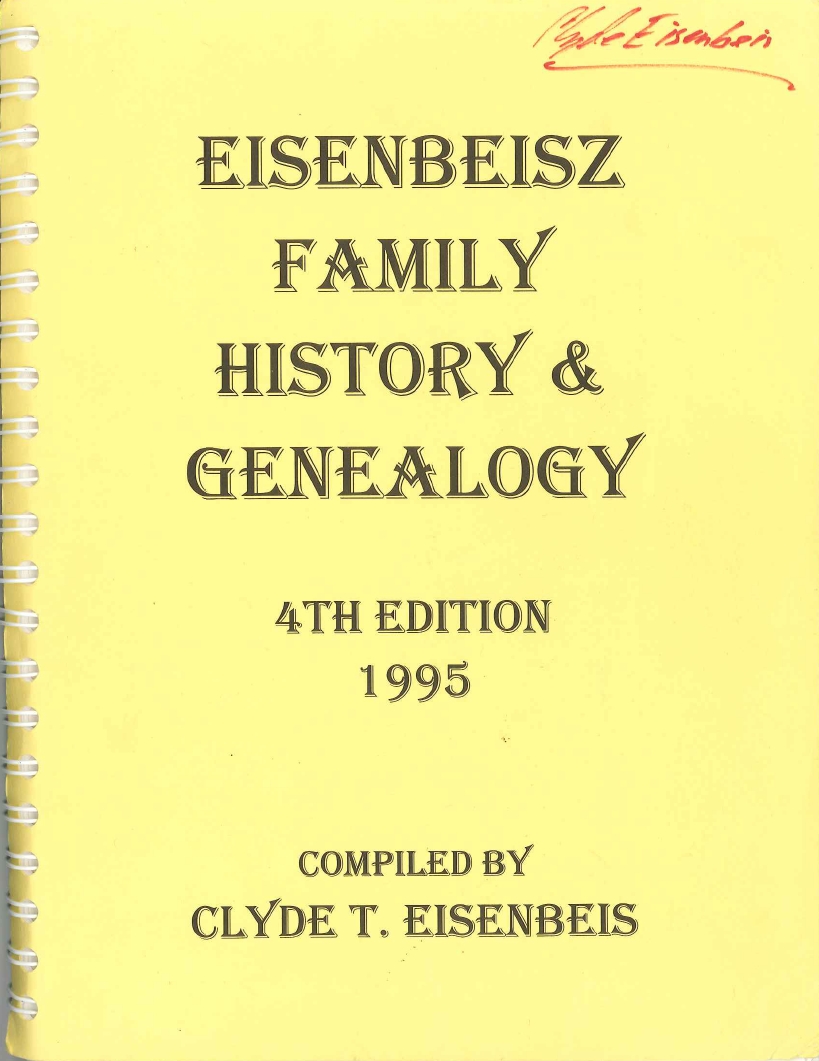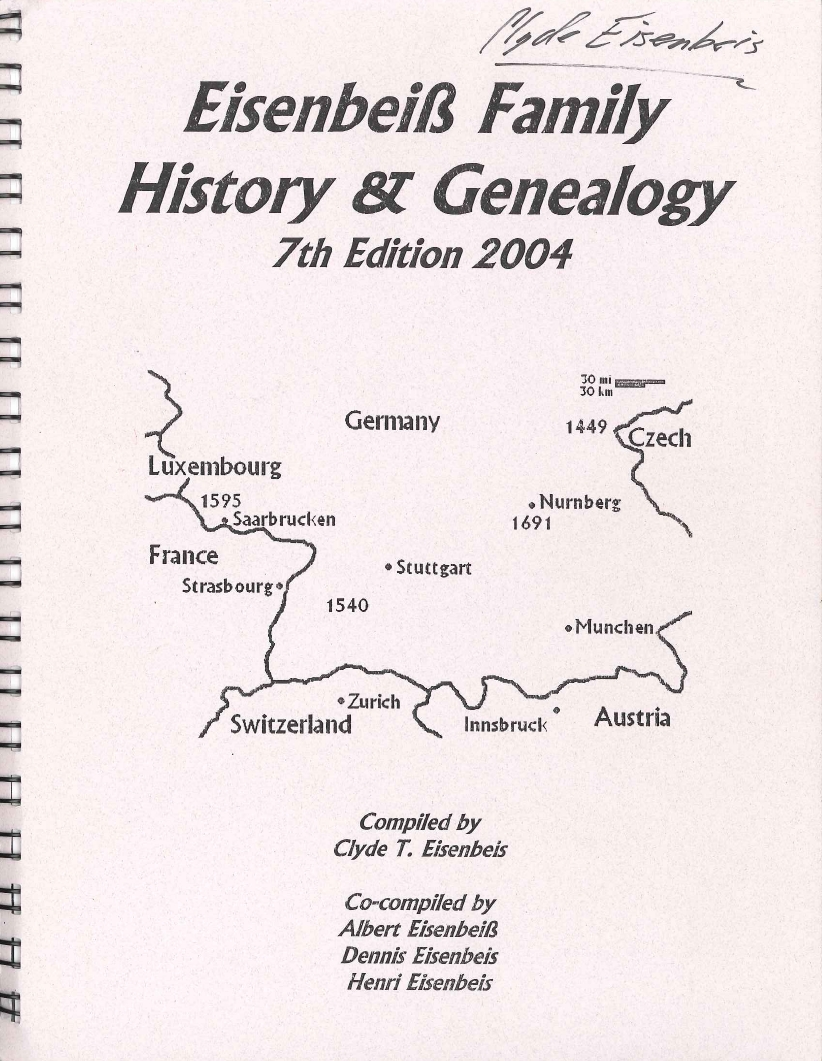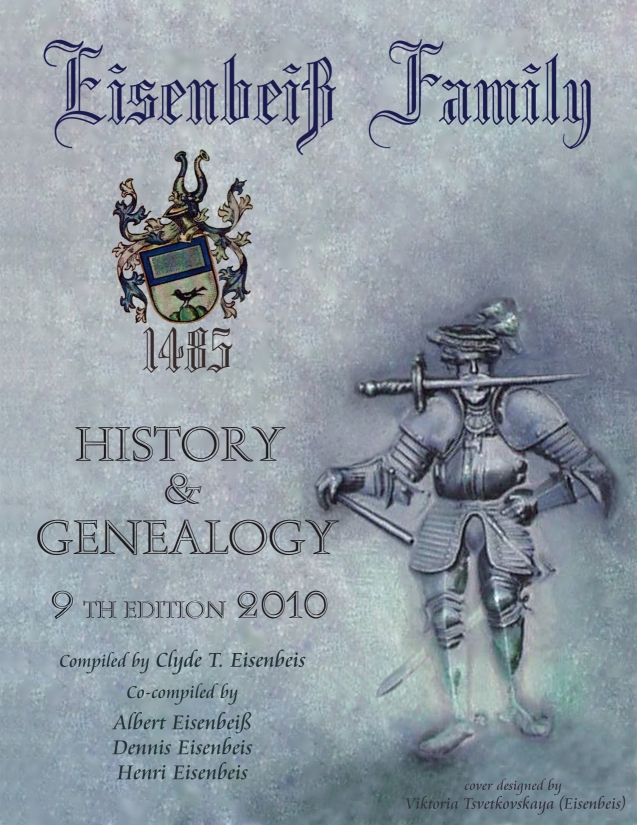 For information about files with .pdf, .zip, or .txt extensions click here.
---
Links
Old German Script (printed chars and handwritten chars) Example 1, Example 2

---

Contact Clyde Eisenbeis


---